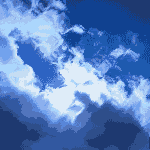 Wednesday, December 28, 2005 at 11:38 PM
Old Friends Forever Young......
There's nothing more beautiful than old friends...


earlnemo said...
I think you just popped my WWW.cherry. I know it was at Helm's Deep; was it Tony Rice? Are you kids coming to see Exit tomorrow night? If not,give each other a kiss from me.(and remember the beard -you gotta kiss with hair to pretend it's from me)
~

The Editor said...
~

jwolfe said...
Is that John Mayer in the foreground? And who's that in the background?!?! He's GORGEOUS!!! I've never believed in Love At First Site before! Please give him my email address jwolfe725@yahoo.com. Man Of My Dreams!
~