Cruise Control
for all of those "I'm too busy today, bloggers

."



And in the news...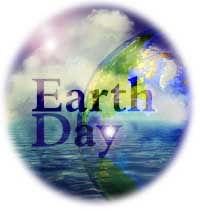 Three-term
U.S. Sen. Gaylord Nelson, D-Wis., the founder of Earth Day, died at his Maryland home Sunday of cardiovascular disease. He was 89.





Nelson was a co-sponsor of the 1964 Wilderness Act and laws that banned the pesticide DDT, Agent Orange and phosphorus detergents.





Nelson came up with the idea for Earth Day in 1969, after visiting an oil spill off Santa Barbara, Calif., The Washington Post said. He was reportedly astounded by the first turnout when 20 million Americans joined the April 22, 1970, event -- cleaning up creeks, recycling cans and learning about ecology.


Full article

here.