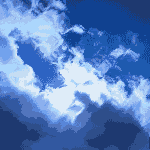 Monday, July 04, 2005 at 12:13 AM
God Bless America....
Updated July 5, 2005
.
Bri
ng Them Home
Alive.


patriotboy said...
Damn rights. I was once one of those people who believed that we had to clean up after our messes, but this mess can't be cleaned up by us. The only thing we can do is pay resitution by ensuring that those responsible are made to pay for their crimes.
~

buddy don said...
mornin, mountain gurl. me n miz bd wuz watchin the brang em home video n miz bd sed she jes had one wurd to add: alive, as in, brang em home alive.

yer blog is lookin grate!
~

Mountain Girl said...
Patriotboy- Who do you think should be held responsible? Just curious on your view. Thanks for stopping by!
~