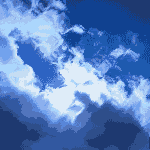 Saturday, February 11, 2006 at 11:19 PM
Frank Zappa's first television appearance:


greatwhitebear said...
couldn't view this on Firefox, I'll have to try safari.

new web address: greatwhitebear2.blogspot.com
~

Mountain Girl said...
Weird, it works for me. Wat up wit dat?
~

The Appalachianist said...
~

WVMan said...
Good to cross paths with you again Iris,you were not forgotten.
~