Bonnaroo is a success. It has it's ups and downs, but overall it is a world full of happiness, sharing, and extrordinary kindness. There are a few problems, but I will update you on all of those later in my complete bonnaroo post. We have encountered such a diverse society. There are however those who wish to make the almighty dollar. That's o.k., because the day is filled with music, food, and many people to meet. I will inform you all when I get back of the necessities to make Bonnaroo comfortable, and the joys that make Bonnaroo great!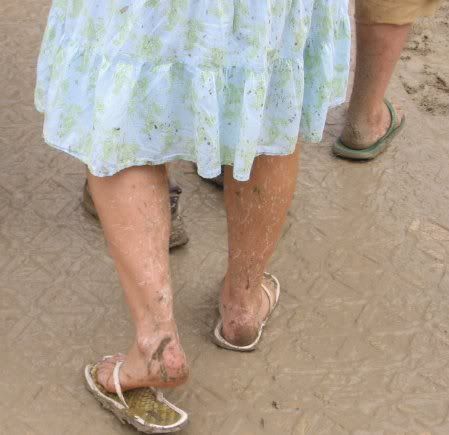 Here's a picture of what we coined "The Flip Flop Phenomenon". It is the unavoidable result of wearing flip-flops in the mud. I'm glad I brought non-flipping/flopping shoes!
I will see you all soon!